Welcome to Kowloon Club
Kowloon Club is a place where you can learn, play, socialize, and enjoy your life.
Kowloon Club helps you integrate to Singapore society & brings meanings to your life.
- Integrating
- Socializing
- Contributing
Kowloon Club Broadcast News
Facebook 工作坊初班
Facebook workshop for Beginner
Facebook是最普遍及最多人使用的社交平台網。今天很多人談論及使用Facebook,你知道她是如何使用嗎?如何開設你個人的Facebook,如何設定,她有多少功能嗎?無論你或你的親人朋友身在何地都可以通過Facebook聯繫,分享照片,短片,閱報或其他不同的資訊,功用效能不能盡列。快來報名參加這Facebook功作坊,你將會學習更多。Facebook is the most popular social networking website today. Do you know what's the Facebook is and some of the features you have to access to use? Whatever where you are, Facebook can be used to communicate with your family, friends, share photos, read the news or any articles…… many and many. Come and join us of the workshop, you will learn more.
日期: 2015年1月24日 星期六 時間: 下午2時
Date: Saturday, 24 Jan. 2015 Time: 2:00 pm
骨關節炎及癌症預防健康講座
Health Talk of Osteoarthritis and Cancer Care
骨關節炎Osteoarthritis: 你是否有關節疼痛和僵硬的經歷?或者做普通的動作,如攀爬樓梯或在早晨睡醒後整理床褥却感到力不從心呢?Do you experience pain and stiffness in your joints? Has an ordinary task such as climbing up the stairs or making your bed in the morning become almost impossible?

預防癌症Cancer Care: 許多人認為患上癌症為死刑判決。其實,如果及早發現,癌症是可以治療的。認識到早期症狀,以及做定期身體檢查,也可以幫助挽救生命。那麼,要找出什麼症狀呢?你幾時應該去做身體檢查?如何降低患癌的風險?Many people perceive cancer as a death sentence, when in fact, cancer can be treated if detected early. Recognizing the early signs, and going for regular check-ups can also help to save lives. So, what are these signs to look out for?

請參加袁泉芳醫生在Macpherson民眾俱樂部舉行的醫療講座。Join us at the health talk by Dr Raymond Yuen at Macpherson Community Centre to find out more about the disease and what to do if you have osteoarthritis.
Date: Saturday, 24 Jan. 2015 Time: 2:30 pm - 5:00pm
Address: Macpherson Community Club - Second Level Theatrette
Fee: SG$ 5.- per person (A gift bag worth more than $10.00 will be given away) 詳情/Details 登記表格/Registration Form
Kowloon Club Latest Activities Photo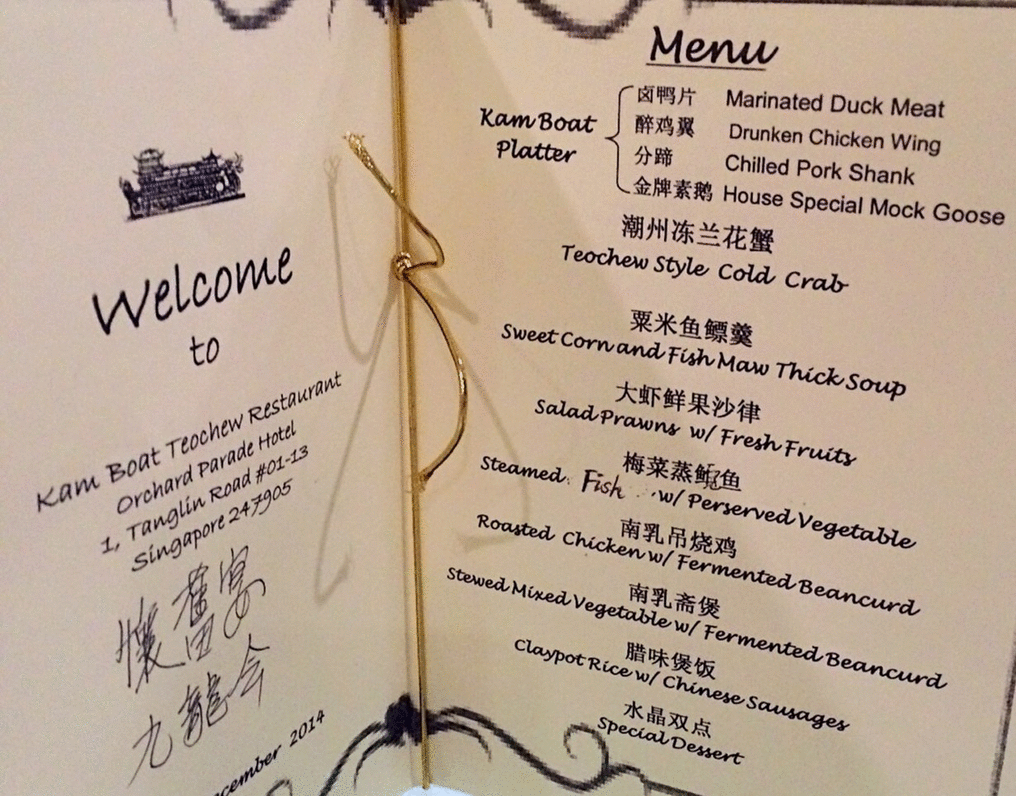 照片分享 Photo web-link
Welcome to Kowloon Club Photo Gallery
Latest Offer
Cathay Pacific (CX) Air Tickets
FIT / Year (Fare)
國泰航空: 往返香港1年有效期票
SIN<>HKG from S$668 (w/Taxes up)
新加坡<>香港 S$668 (連稅起)
票價 Fare Click Here for Details
其他(2)﹕
Others
閱覽本會會訊或表格需要使用 Adobe Acrobat Reader, 如果您尚未擁有 Adobe Acrobat Reader,
您可以立即下載。
Membership
Welcomes people from all walks of life to join us...
Our Location
Click Here to JOIN US as a member & enjoy member privileges right away!
About US
Our Sub-Group
Kowloon Club has various Sub-Groups organizing different types of activies:
婦女組 - Ladies 
兒童組 - Children 
康樂組 - Recreatiion 
體育組 - Sports Team
慈善及社區服務組 - Charity and Community Service  
文化教育組 - Culture & Education 
電腦組 - Information & Technology 
福利及法律諮詢組 - Welfare & Legal 
醫療專業組 - Health Care & Professional